If you haven't yet read part I and part II, do so. Here we continue with our next and alas, final installment of Baha'i Rants first interview subject: Brian Taraz. My questions are in bold and Brian's answers are in regular font.
I'm curious what your thoughts are about this very medium we are using to communicate to each other and to the rest of the world.
As you know Shoghi Effendi said "A mechanism of world inter-communication will be devised, embracing the whole planet, freed from national hindrances and restrictions, and functioning with marvelous swiftness and perfect regularity." Some see that as a prophecy referring to the internet and believe it to be fulfilled.
What are your thoughts? As Baha'is how should we approach this relatively new medium?
For me the answer is in the foolishness of word play: �Net� and �Web� – One you usually catch fish in. The other a Spider usually spins. So, in spirit, I'm a neo-luddite. My wife, Sarah, has been to me a �techno� – Eve, throwing these computer and cell-phone apples at me, telling me �eat, eat� and so . . . here I find myself, firmly addicted to it all.
So, from my point of view? It's all manifestations of Satan.
But, thanks to Abdu'l-Baha, He says not to have a conflict with even Satan Himself. That's right there in Selections. Given that caveat, I think it's a wonderful, powerful, thing. On the flipside of the above �perception�, it is also very literally the �ethereal invisible station� spoken of in the Tablet of the Holy Mariner. And �ethereal� anagrams into �real Thee�.
Is not God, after all, disembodied consciousness? And how better for the mind of God to come into its own but through this bizarre, non-existent, medium?
Hasn't God always been virtual anyway? Only realizing Himself in the world of matter through the hands of those who �believed�?
As far as Shoghi Effendi's �prophecy�? I don't �go there� generally on account of the secret booby trap when we speak of Prophecy of any sort is the �projection� on the part of us mere mortals of the idea of causality. Which then ties into the pride associated with thinking that one knows �who is responsible� for the way things are.
Whether a Baha'i romanticizes that all this electricity and light was due to the Bab's Will on account of being deprived of light in Maku, or whether this inter-connected communication has manifested itself as a �fruit� of the will of Baha – it all comes to the same.
I, generally, disagree with everything on principle. Namely – we imagine that �television� has some good potential if it is used properly. I say that �television� is an anagram for �It's Evil One� and that, going back to the descriptions in the writings, Television satisfies Evil One quite nicely. Same with internet. Same with Electricity. The fundamental statement of Faith is found in �Rely upon God�.
Never mind asteroids and nuclear holocausts, earthquakes and tsunamis, or even the advent of Lucifer himself – Just imagine that �electricity� stopped working tomorrow. Poof! Just like that. For all our smarty-farty self-esteem as �evolved� and enlightened man, we still don't know the �why� of electricity. But everything, everything, everything we cherish is contingent on its continuing to work as it has worked for, what? The last 200 years max?
In the meantime, however, here it is – the web and stuff. And I've certainly enjoyed it and communicating with people and sharing music, and filling my brain with Wiki knowledge, and a million digital family pictures.
My self is absolutely rabid with its level of enjoyment.

Click the above image to hear more of Brian Taraz's music
But what Baha'is �ought� to do viz. the web? I've got no idea. The only �definite� thought I have, something that I can say I �know� for me, with certainty, is that without the internal, heartfelt, mind-encompassed foundation of the Bible and Koran, it's all fairly futile. And there's not much I can do about it, or should do about it, because God, the Baha'i God, is the same Jehovah God, Who is an extremely fickle, self-absorbed, generous-as-hell but don't piss Him off, jealous God and He wants to be LOVED.
Above all else.
And the law articulated by the Bab still obtains; �love and compassion, not force and coercion� is the way to �guide� someone to the Divine Unity. But that's a hell of a sticky wicket. And argumentation, and the use of logic, with the best of intentions, is still a manifestation of �force� and of �coercion�.
Its like what the House explained in the Promise of World Peace back in the day. That besides physical expressions of violence, nations could still be violent through economic and political means. And that that is equally bad (not a bad thing for us to meditate on internally, as a community, as we roll out these number driven, pragmatically minded, attempts at disseminating the message of Baha'u'llah.).
If I may tangent again . . . it's like �judgment�. We know, according to the hidden word, that we ought not to judge others so long as thou art thyself a sinner. Well, if we say our prayers (which put God's Words in our mouth so that hopefully someday a lightbulb will go off in our heads) we'll hear ourselves constantly calling ourselves �sinners� – even as Baha'is.
Yeah, there's no �original sin� and we're created noble, but like 2 seconds after that – ZOOM – we're in sinner land along with everybody else. Anyway . . . so we shouldn't judge, right? Well, in my humble opinion, I believe most of the believers, and even any normal person, would �presume� that that means not to judge �negatively�. But I disagree.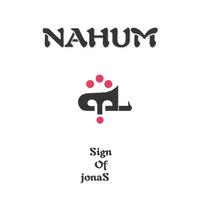 I think it is equally valid for when one makes the statement that something is �good�. Seems benign enough, but implicit in a judgment of �good� is the ability to judge �good� from �bad�. And so, no matter how humble and lowly and sweet and hospitable the person is – to my way of thinking – they're �accursed of God�. I know it sounds extreme but, in all humble moderation, God is extreme! The most Extreme of the Extreme.
Or He wouldn't have gone out of His way to send His Son and have Him crucified. Know what I mean? Or have His Holiness the Bab La Machine Gunned to give us Baha'is a nice �story�. The Bab really took some amount of bullets. Whether 10, 100 or 750 makes no difference. One is more than enough for me, thank you.
So – the way I work it is �I like this� and �I don't like this�. I exercise my rights of �sovereignty� over this dust heap called Brian Taraz, to choose things I like and don't like to do. But, and that's why people don't invite me to parties too much or solicit my opinion often, I can't really tell you about �good� and �bad�.
That's like with my book. In the middle there somewhere is Krishna in his multi-headed soul devouring form. Now me? I like stuff like that. I've crawled into the pit and ripped my psyche many new orifices in my attempt to figure out this whole �thing�. But it's not for me to impose it on anyone, or even to try to sneakily lure someone into such a thing.
But there are people who long for the spiritual battle. They yearn for the bridge of Sirat and are at the same time as interested in the yawning gulf and flames below as they are in the �other side�. And I think that this Internetscape and Web of dreams totally qualifies as a literal manifestation of that �Placeless� place which is referenced in the Hidden Words.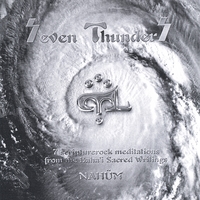 A very fast growing and dynamic part of the Baha'i internet are Baha'i blogs. Which ones have you visited, found interesting? what do you think in general about this whole 'blogging' phenomena and Baha'i bloggers?
Like you, with Baha'i Rants. I think it's awesome. I've seen Cormorant Baker and the Baha'is On-line site. I've seen some other things here and there and, because I'm Baha'i-centric in the extreme, I love it. Whether they're coming from an angry space, or a cheeky space, or hurt space . . . . it's still orbiting Baha.
Now, of course, I've come across some Covenant-Breaker sites. And, well, �I didn't like them�. They didn't creep me out, they didn't give me heebie-jeebies, they just didn't resonate with my peculiar spiritual aesthetic sensibility. But I love BR – the web page, its cleanliness, its frankness. But then there are a ton of articles, and my great challenge is that I have made a commitment to hyper-myopia.
The goal, the point, the apex, the height, the depth of all-in-all, is the Word of God. And so, as I see Baha'i threads and websites, from whichever angle, I'll check things out a second but A) since I'm no one in particular, whatever I think or feel doesn't seem to be of much importance and B) within my own puffed up sense of delusion, I find that I yearn for scripture time more than anything. And my time is severely limited mostly due to C) I've got two kids (3 and 6) , I'm married, 44, barely economically functional but living in the good old U.S. of Mammon and so I barely can keep the lower-reality at bay.
If you spend anytime online, you're bound to run into one or more of the 'hot button' issues. You know, like women on the Universal House of Justice, the Baha'i stance on homosexuality, Ruhi, pre-publication review, incumbancy in Baha'i elections, etc… What are your thoughts?
As far as the �hot-button� issues? �Multitudes, multitudes in the valley of decision: for the day of the LORD is near in the valley of decision�. That's from Chapter 3 in the book of Joel. It's one of the Valleys not listed in the �Seven Valleys� See, that's my problem. I read chapter 3 and to me it describes current Baha'i/American/Global reality. And so these �issues of concern�?
I've got my answers for them. My humble opinion. But I've developed them, or they've emerged, as a result of doing that Read. And so, I could just spit it out – as a one line answer. A sound bite. And so? It starts a whole nother tangential vector away from the �point� of this whole affair – which is to somehow draw the hearts of men to their �Lord�. And the drawing of the heart is a function of Love. And Love is the Cause of creation, and the Creation was not generated by God's reason.
Reason, mind and intellect are gifts and faculties bestowed by God as a mercy. Because He created us out of Chaos and madness and jealousy and – in a word – LOVE. That's the Big Bang (ask any adolescent – how sadly we forget the power). And so – Women on the house of Justice? Will be clear as the noonday sun? I'll give a clue to my point of view.
At the beginning of the Adamic cycle God told Abraham to do something to the guys' private bits. Everybody. Well we're older now so, that little tinkering doesn't need to be done. But maybe, since this is all about the ultimate final inversion, what if, since the rulers of the world are really supposed to be the servants of mankind – What if, in order to be a ruler, a certain sacrifice was needed? A token. Just as always. An actual sacrifice. It used to be bulls
Homosexuality? I believe it is divine. The love between the Bab and Baha'u'llah is essentially homo-erotic. But that from a �western� limited mind. The East has always had male/male �love� – and even tinged with eros.
But then there's the sacred, inviolable three chastity pages of ADJ. Well … . people want to see what they want to see. Like I ask in the book – is taking a �shower� nudism? Do the truly righteous bathe with a robe on? And so we're still immature as I see it, and its okay.
We speak loftiness and global vision, social and economic issues, political will and concerted action . . . but we still tremble at the thought of our pee-pees and poops. Till we figure out the �divinity� inherent in these we will get nowhere.
Well . . . there you have it Baquia. I might as well bury myself now and be done with it. But that's why I'm just happy as a clam with being a Haifan Baha'i and obeying the House, and keeping my mouth shut (unless an intrepid blogger hits me up for an interview) – its because, it's writ large in every single scripture – except ours. Our destiny – the Baha'i Faith Inc. – is writ throughout the Bible and the Koran, and in the Upanishads and Bhagavad-Gita and . . . .to speak truth . . . it doesn't look pretty. Think of this Faith as one big �Isaac� about to be �sacrificed� on the top of Carmel.
Right by the Cave of Elijah. God, Baha'u'llah, Whomever is very definitely NOT being subtle. But willful blindness is a very, very hard habit to break. And me? I'm just going down with my peeps. Because this is, in truth, the One True Faith of God. And like we ask in the song, �Would you give your life, for Baha'u'llah?� Would you risk your soul?
But in the grand scheme of things my true belief about the Faith is that it's not about �right�. It's about something else. It's about a love so powerful and vibrant, eternal and divine, that it can take right and wrong, and good and bad, and friend and enemy and mutate them into some other realm of being in which these terms make no sense and aren't referenced.
To use Nietzsche's title – To go beyond Good and Evil. So . . . I wanted to share that with you because the beauty of your passion for truth and clarity in service to Baha'u'llah is wonderful. And I don't want you to think that if I don't try harder it isn't because I don't care intensely. I sense that you can already sense that that is not the case.
It's just that I take all of this way seriously and I know that what looks like even a small action �out there�, in that illusion that extends past our fingertips, eyes and noses, reverberates like that storied �butterfly� of Chaos theory which flaps its wings and triggers a monsoon half-way across the world.
This is quantum faith. And I yearn to be a Baha'i Urban Mystic (B.U.M.) who is seeking to understanding the mysterious power of the Lord of Hosts who, with the simple wiggling of His Pen in the Land of Mystery managed to topple long-standing empires.
It's about kissing God in the soul of the other with a single breath and applying just the right drop of elixir from the Medicine Chest of the All-Knowing Physician.
I want to say �Be� . . . .
And then watch it �Be�.
Lots of love
From B
To B
Thank you Brian. Thank you very much.